Cymedica and Ukraine in 2022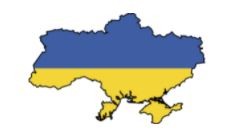 Presence of our company spans across part of central and eastern Europe. Hence, the conflict that nowadays takes place in Ukraine impacted us very hard. From both business and human perspective.
The escalating situation forced our ukrainian colleagues and their families to move farther west of the country, in many cases even across the border of Ukraine. We do our best to provide accommodation to these people in our country, as well as material or any other aid their current state might require.
At the same time we seek available supply chains to deliver veterinary medical products to regions of Ukraine. Our local logistics partner is in many cases the highest management tier of the ukrainian Cymedica branch. These people personally supervise storage conditions and distribute products to farms and other critical areas, that still remain reachable.
Our company had donated 500 000 CZK to the Embassy of Ukraine on 1. 3. 2022. Individual employees also joined the effort and contribute in any way they can, financially and materially.
We sincerely wish not only to our ukrainian colleagues and their families to soon return to their home as they remember it.